World's Cheapest Smartphone Freedom 251 launched at Rs 251/-only. Buy It From Here…!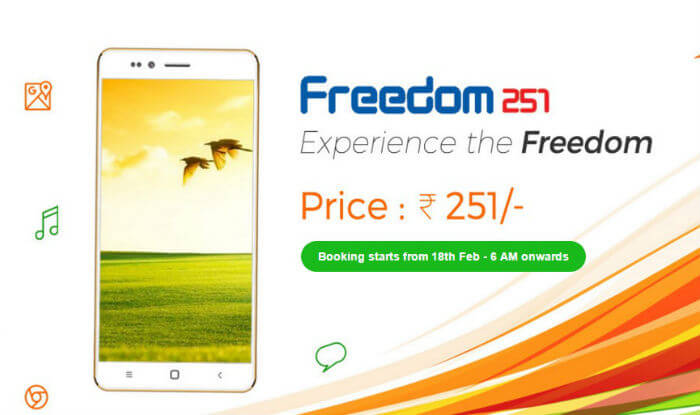 Click This Button...!

World's cheapest Smartphone. Seriously the price is unbelieving, it's just like macdonalds meal or multiplex movie ticket.This is the cheapest smartphone that has been launched by any company in india ever......
This smartphone cost rs 251 only with 1Gb of RAM
4 inch IPS touch screen 1.3GHZ quadcore processor ,3.2 MP camera. 8GB internal storage upto 32gb expendable... 1 year warranty... If you want to order your phone then go to
freedom251.com
, from here you can order your smartphone. Booking starts from today and will close on 21 February 2016. I guess there is no kind of risk that our money would be gone , because there is COD also available. So, we'll pay after getting the phone.
Come Along!
Just Subscribe To Our Weekly Newsletter Waves