These Spectacular Images Are So Positive That You Will Get Them Framed..!
Real happiness is when it is shared with some one. Amazing saying from the movie Into The Wild. In this time where hatred is everywhere we present you some perfectly timed pictures which proves hatred can never beat love. Come have a look
1. Wow! this boy became chair for this old lady.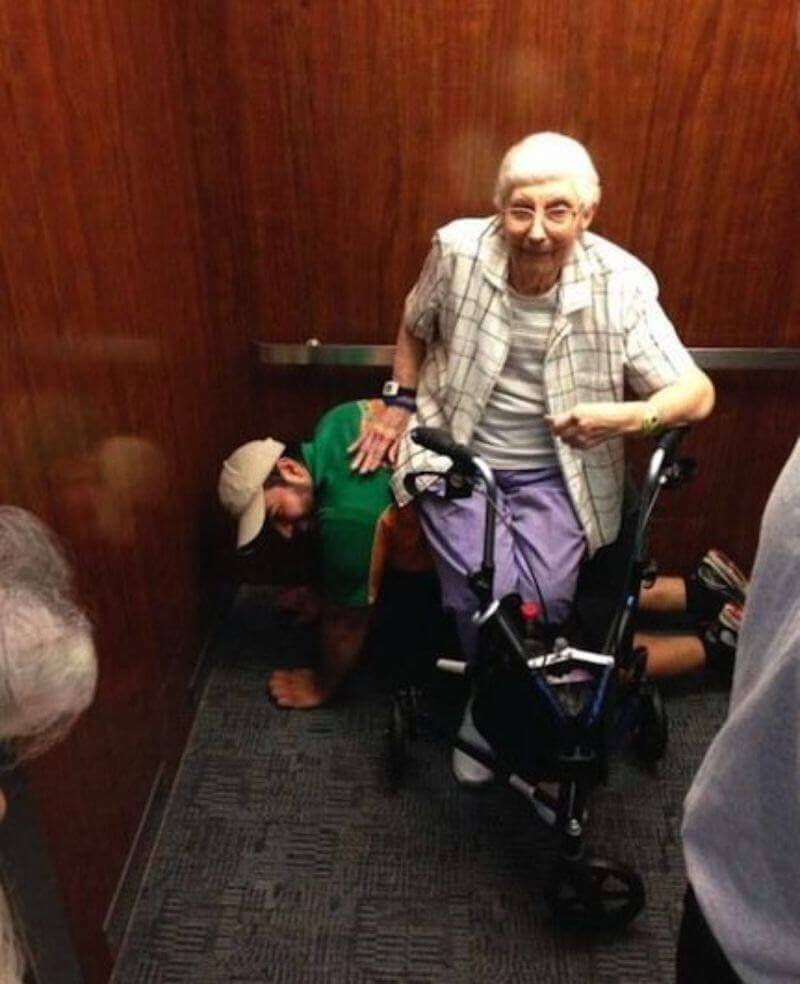 2. Happiness doesn't cost anything.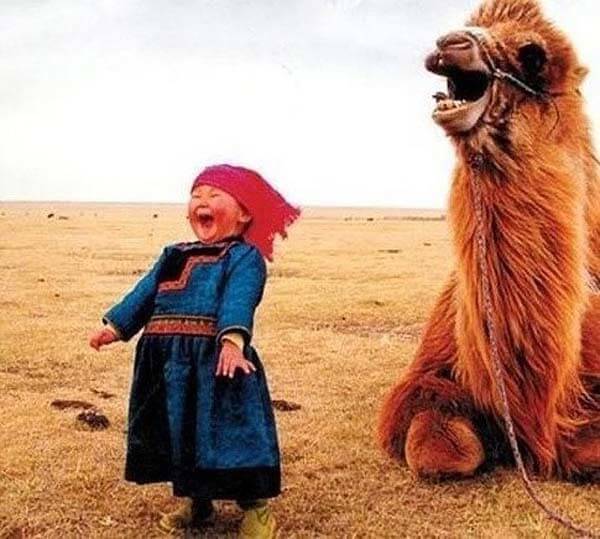 3. Some random person helped this man who lost his house in a hurricane.
4. This puppy thinks he is the show stopper at this carnival.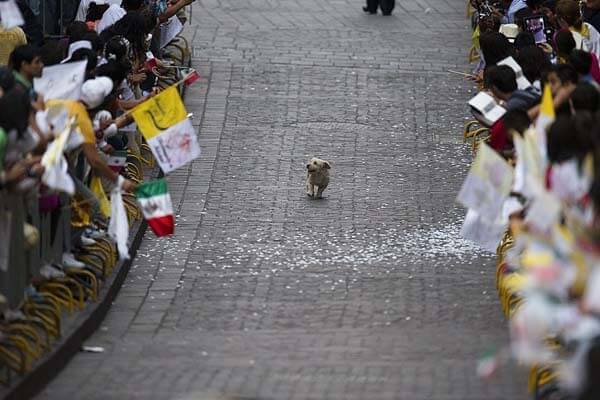 5. What immense pleasure this dog is getting from the massager, you can see it from his face.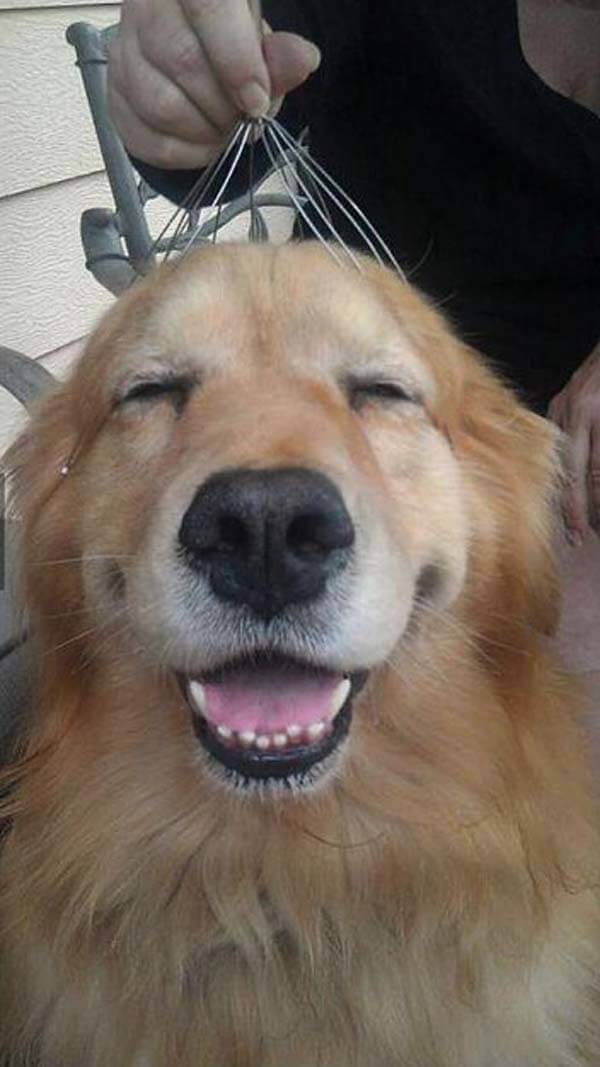 6. Priceless moment for this lady when Rahm Emanuel, Mayor of Chicago, interrupts her job interview and gives his personal recommendation.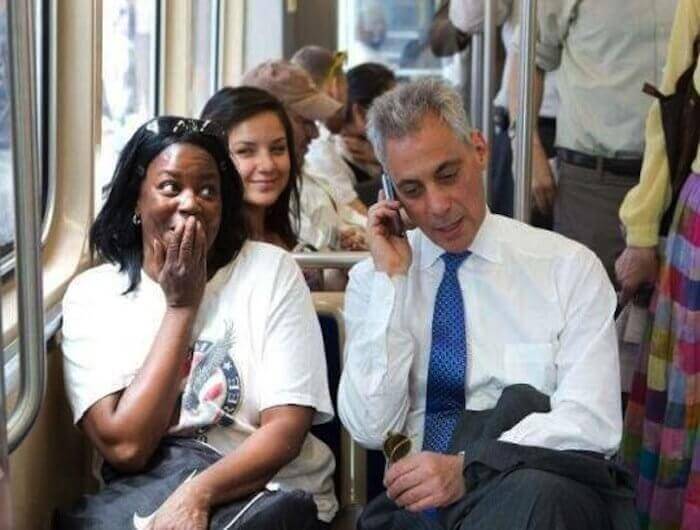 7. You thought 'dhoop chau' barbers were only in India.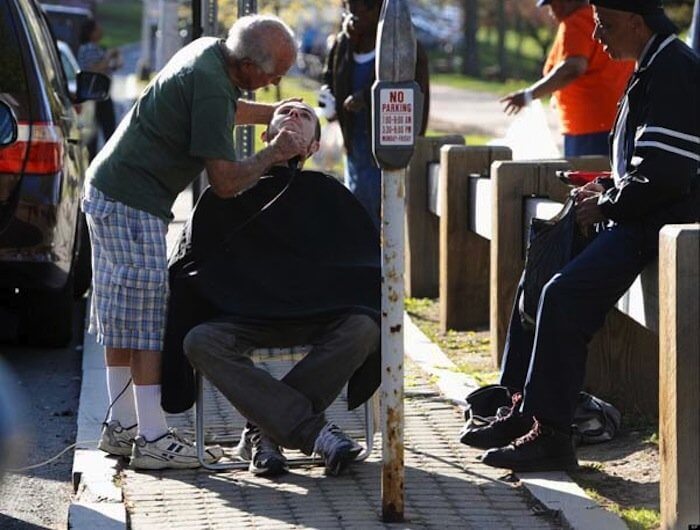 8. Amazing Dad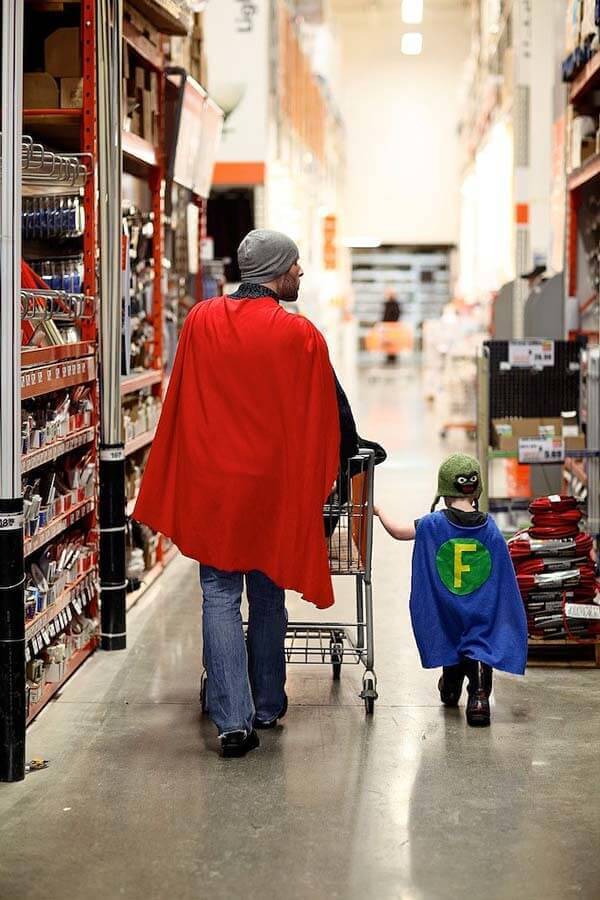 9. This person seems to be inspired from Salman Khan's 'Jai Ho'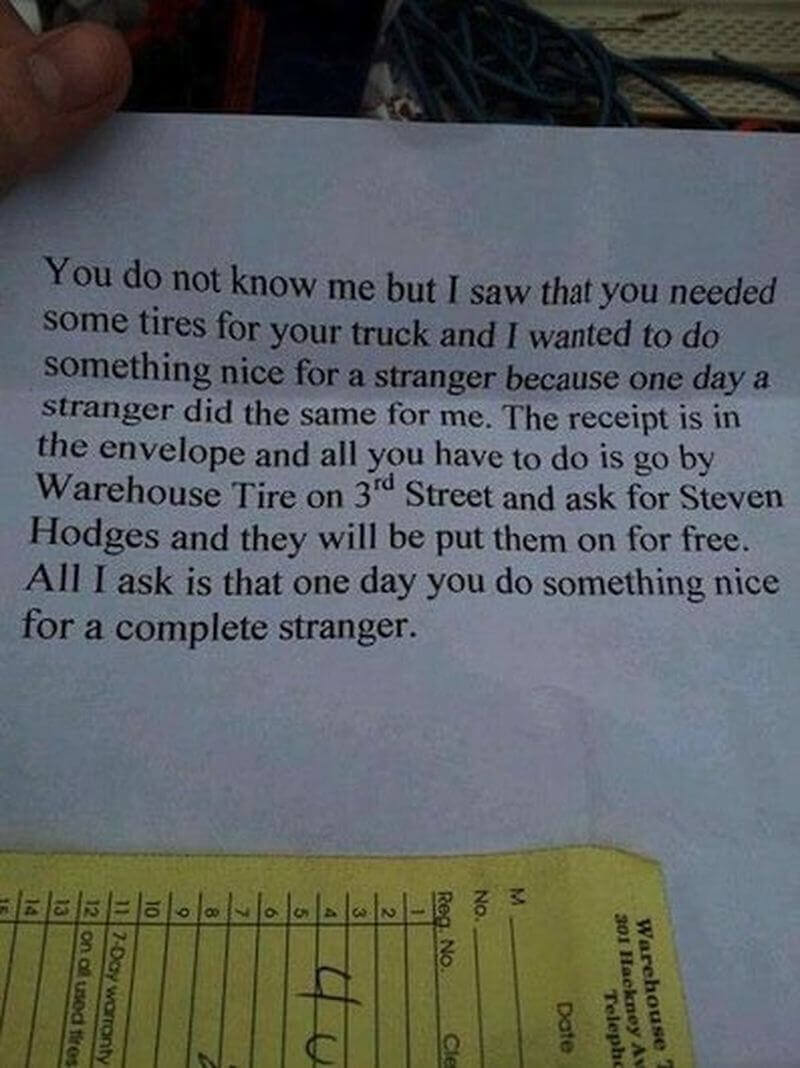 10. Brian O'Driscoll famous rugby player overjoyed this sweet little fan who is facing some terrible disease.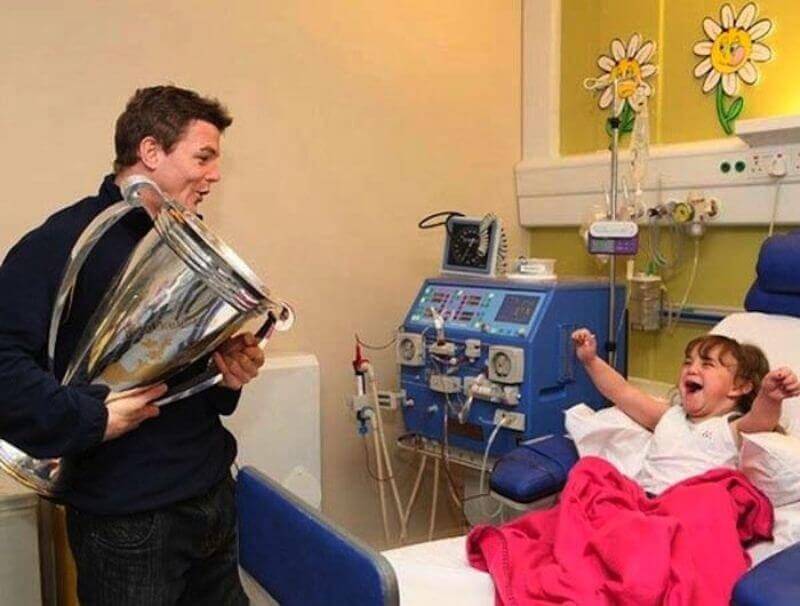 11. His whole class shaved their head for his classmate who is suffering from cancer.

12. His parents designed this small ice-cream van for his handicapped son on the occasion of Halloween.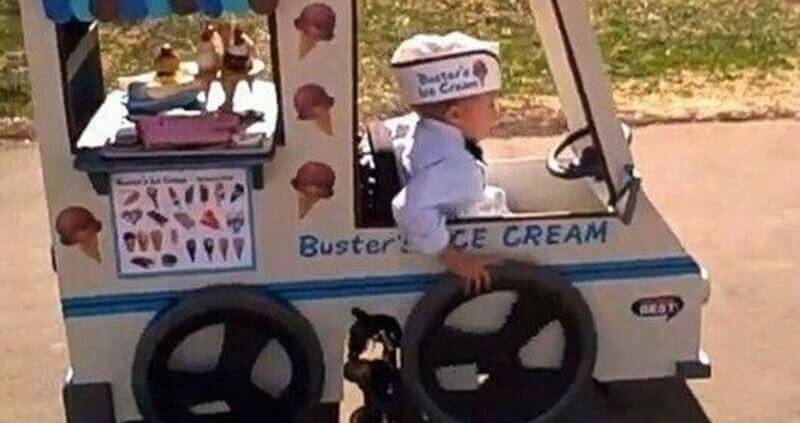 13. This heart wrenching moment when this unknown man offers cake to the Brazilian major by saying its my birthday today, please stop fighting made him emotional.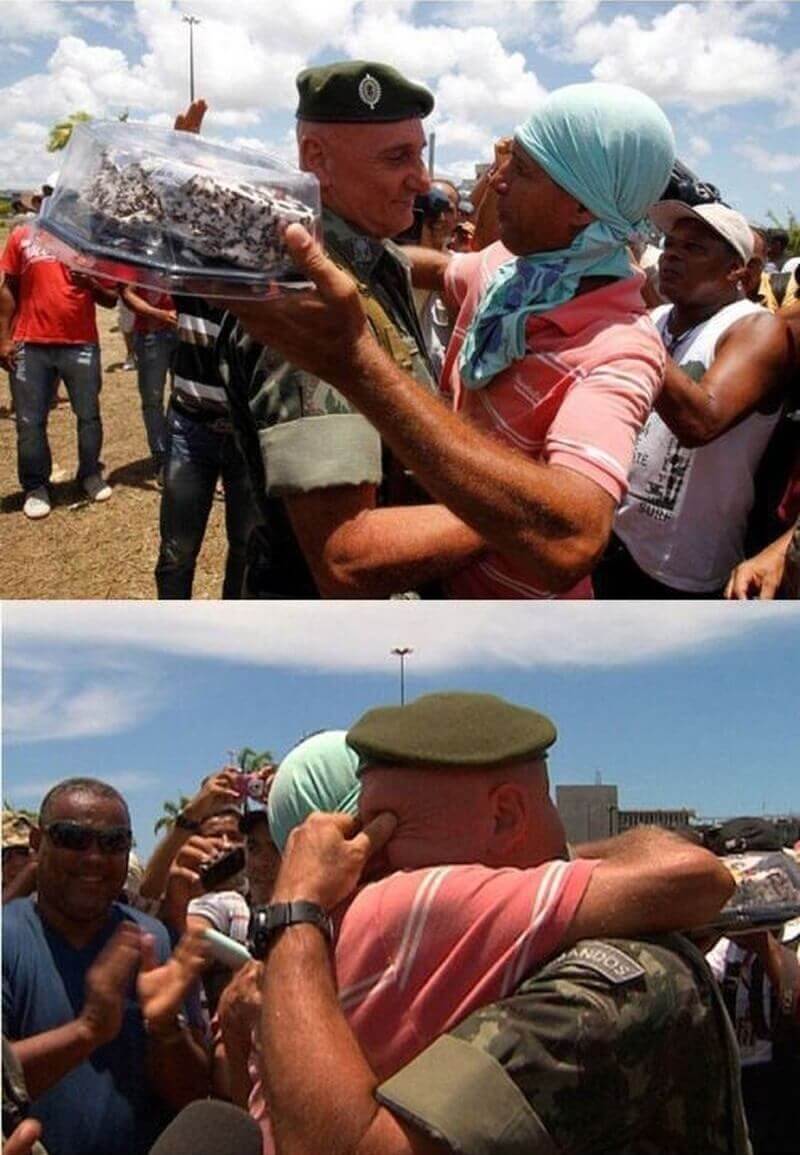 14. This man, John Unger, cradles his 19 year-old-dog to sleep every night in a lake because the buoyancy of the water soothes the dog's arthritic pain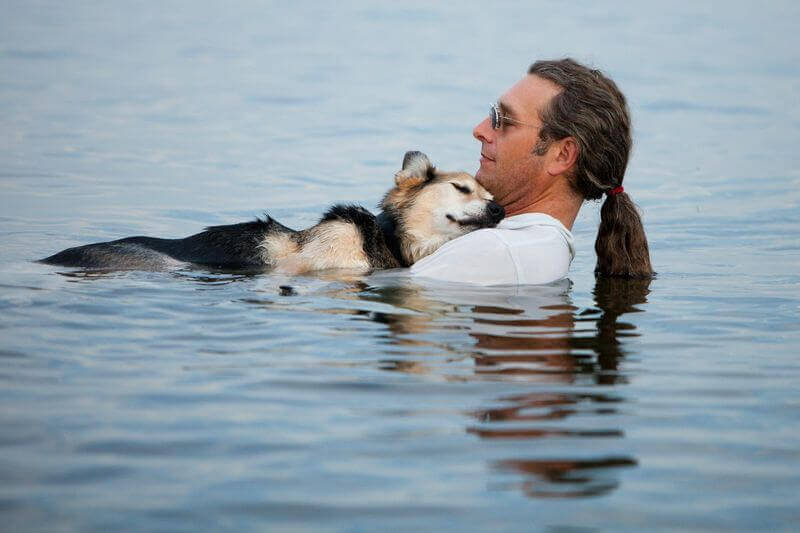 15. Super cop!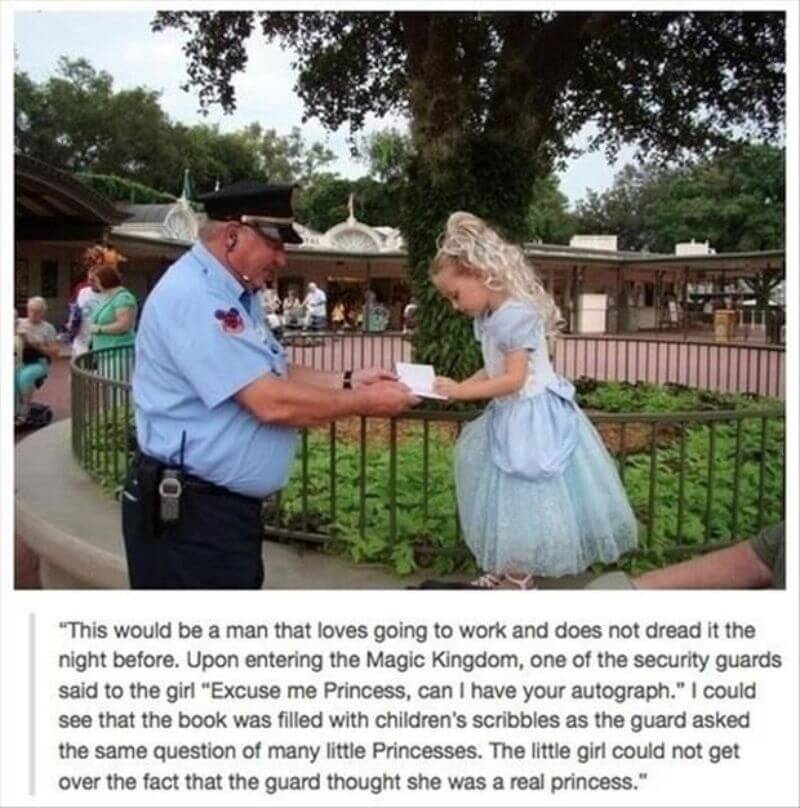 16. This wonderful lady officer making way for this family to cross the road.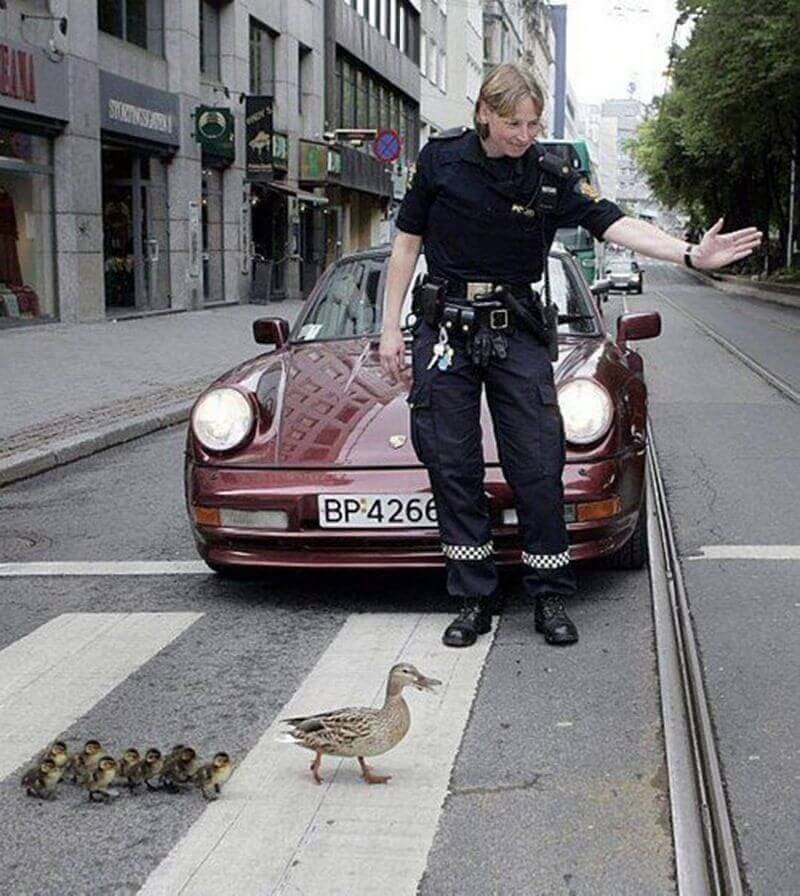 17. This symbolizes true friendship.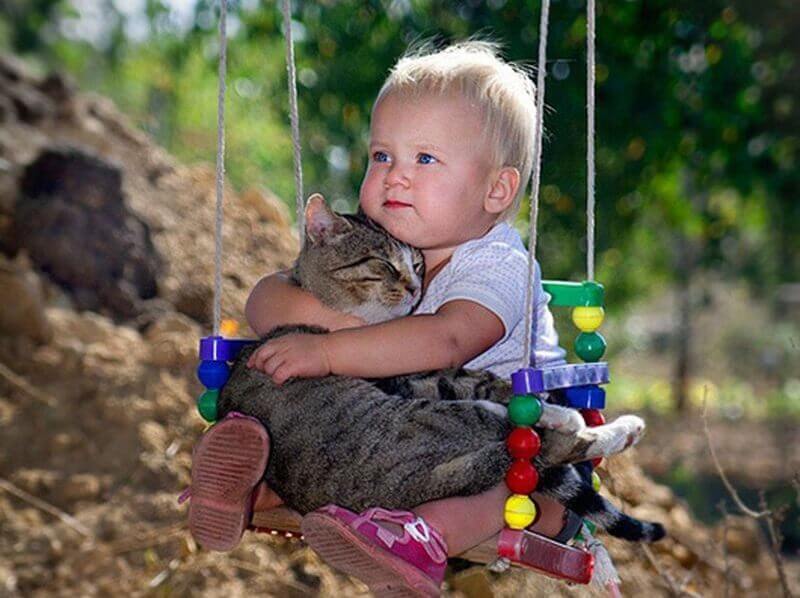 18. This cute kid praying at the Starsbourg Grand Mosque in France on the first day of Ramadan.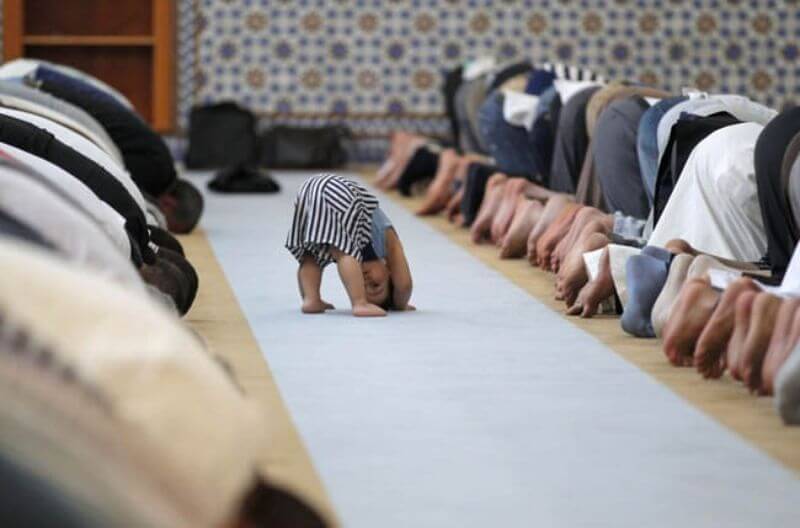 19. This dos is not in a mood to wake so he started faking around.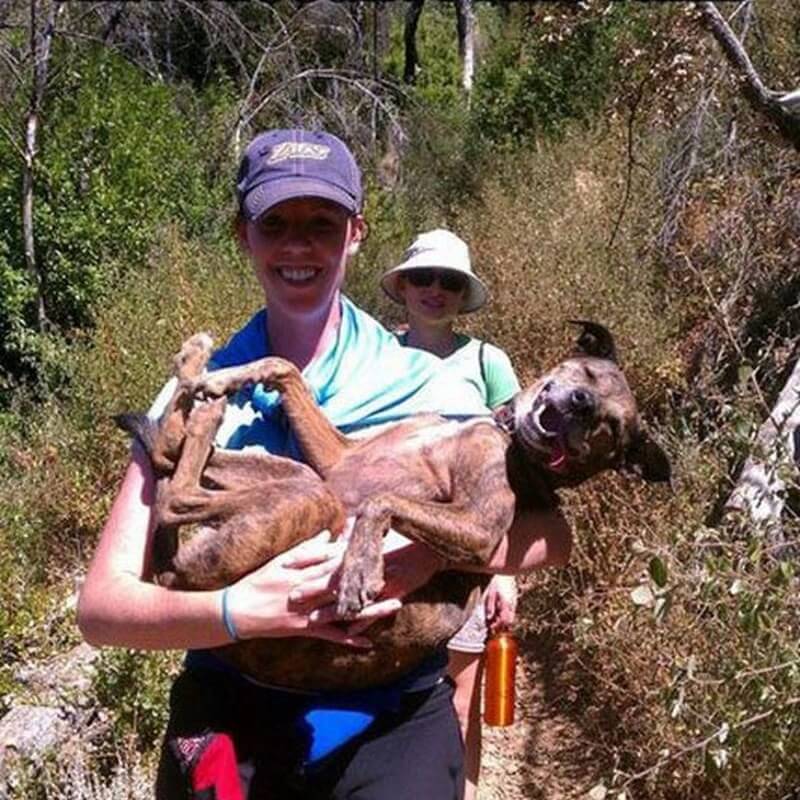 20. This young boy has an amazing audience.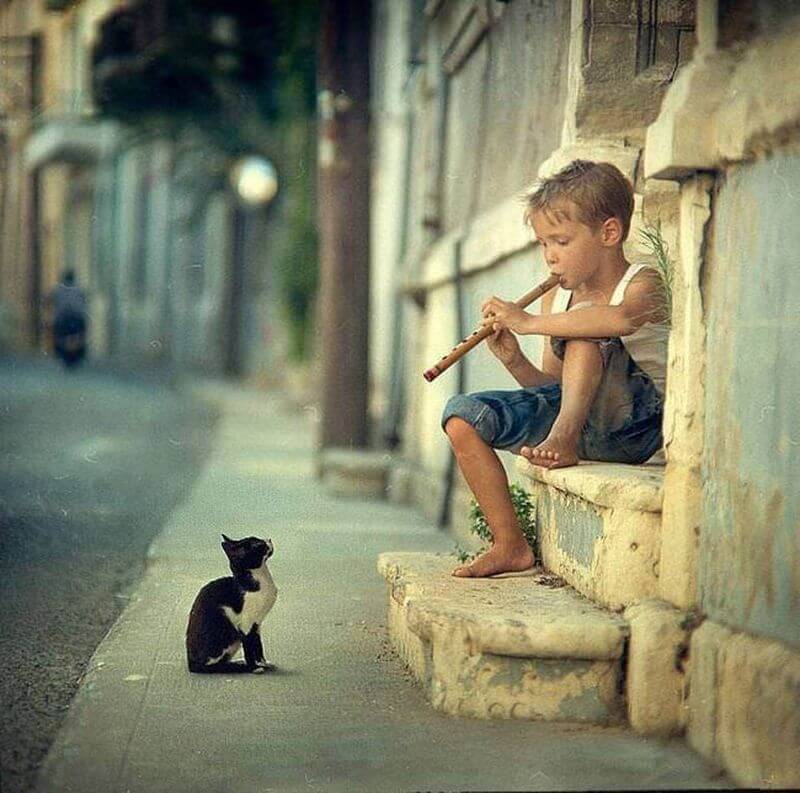 21. This monk believes in sharing and caring no matter if its a god damn tiger.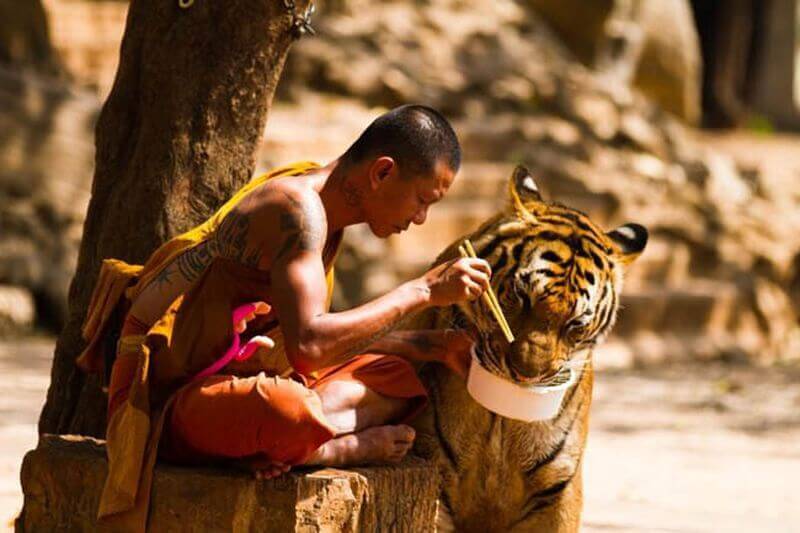 22. This old man entertaining this mentally and physically challenged child.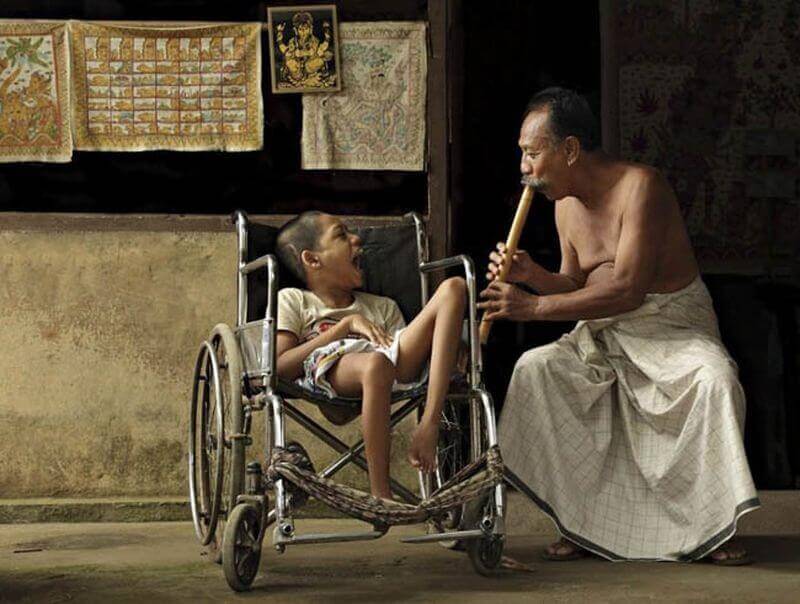 23. Oldie with his friends.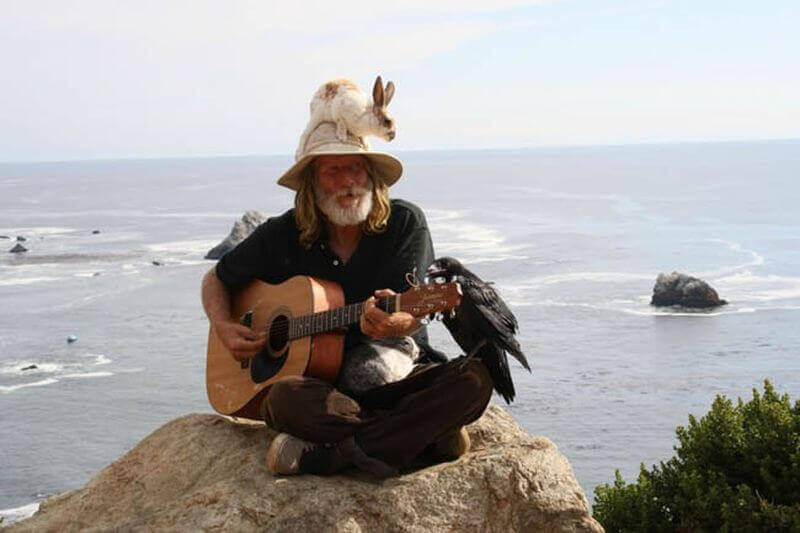 24. Mesmerizing view of 1 Lakh monks prayinf for world peace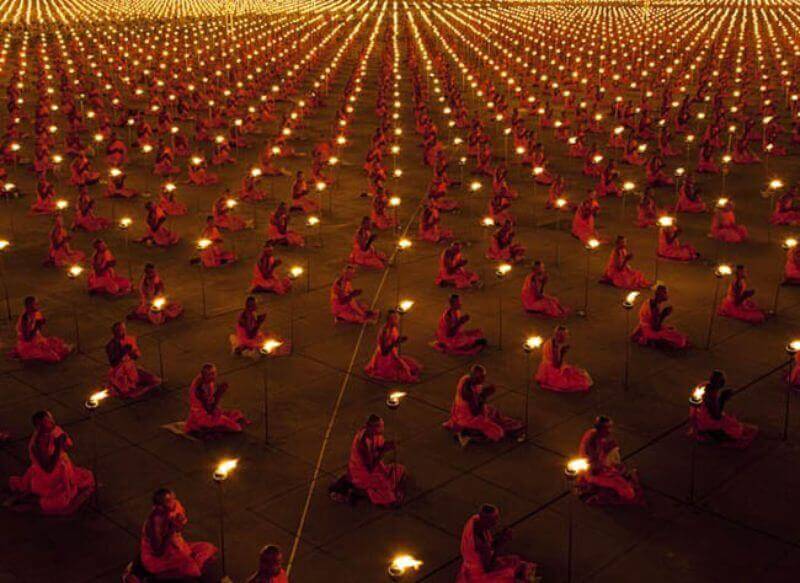 25. These cute kids chilling around at polar circle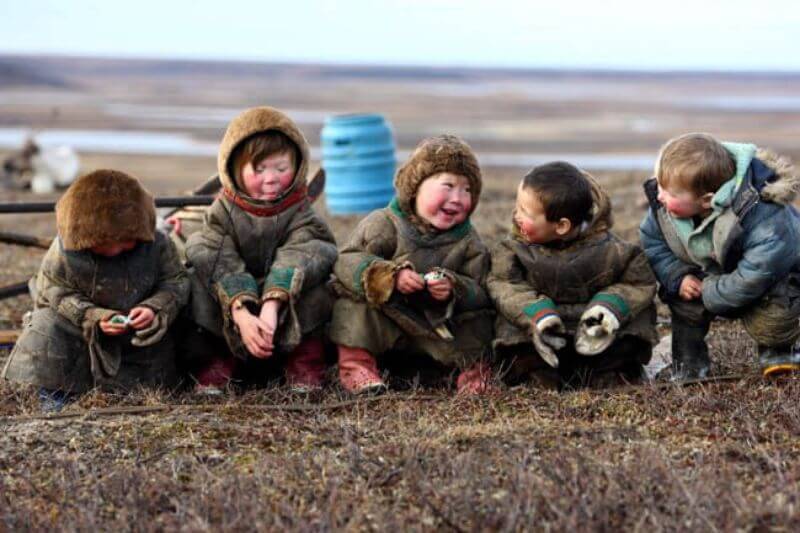 26. These soldiers helping a mate to give a goodbye kiss to his love.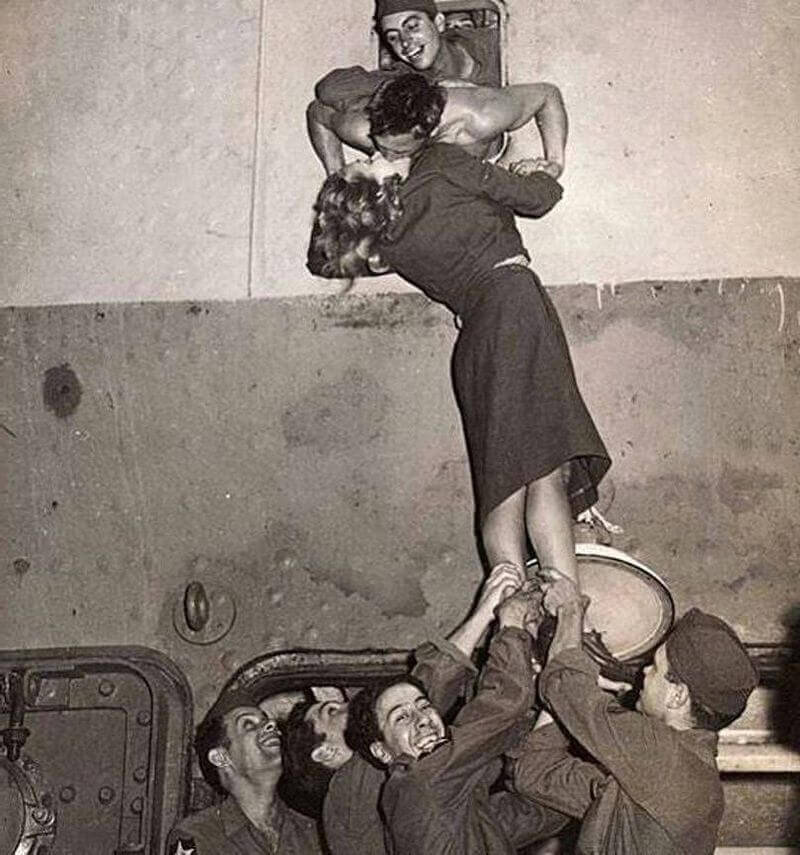 27. The bread is taller than boy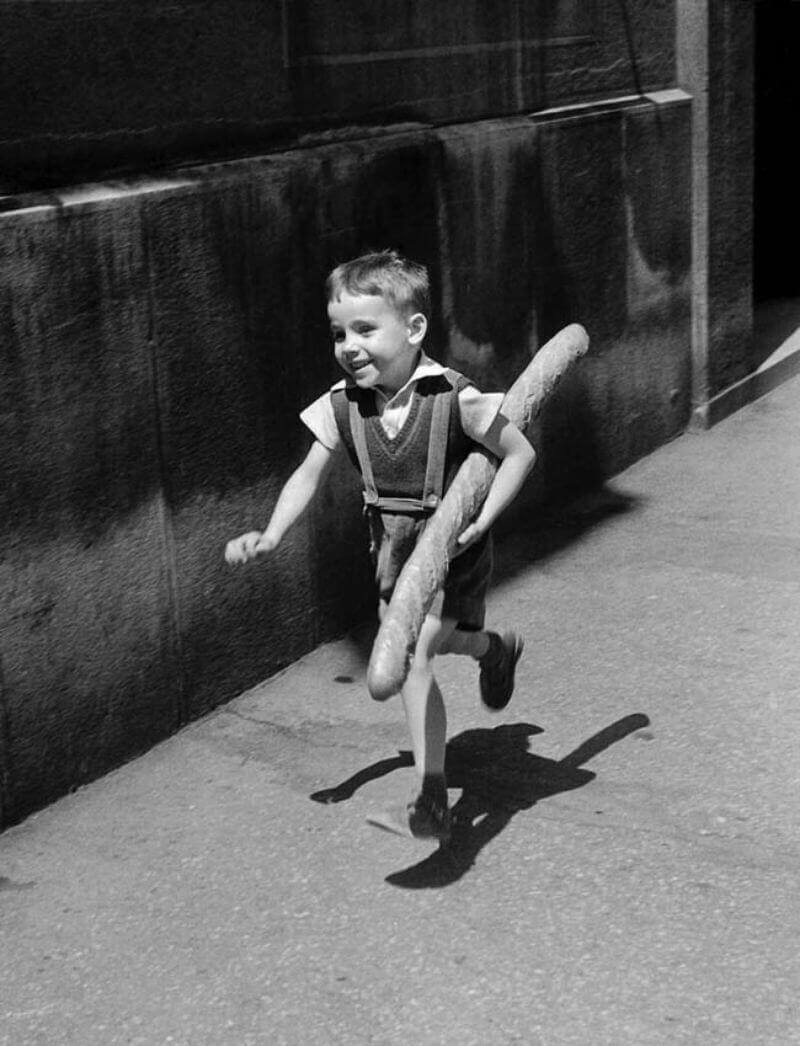 28. This so very young couple, young by heart.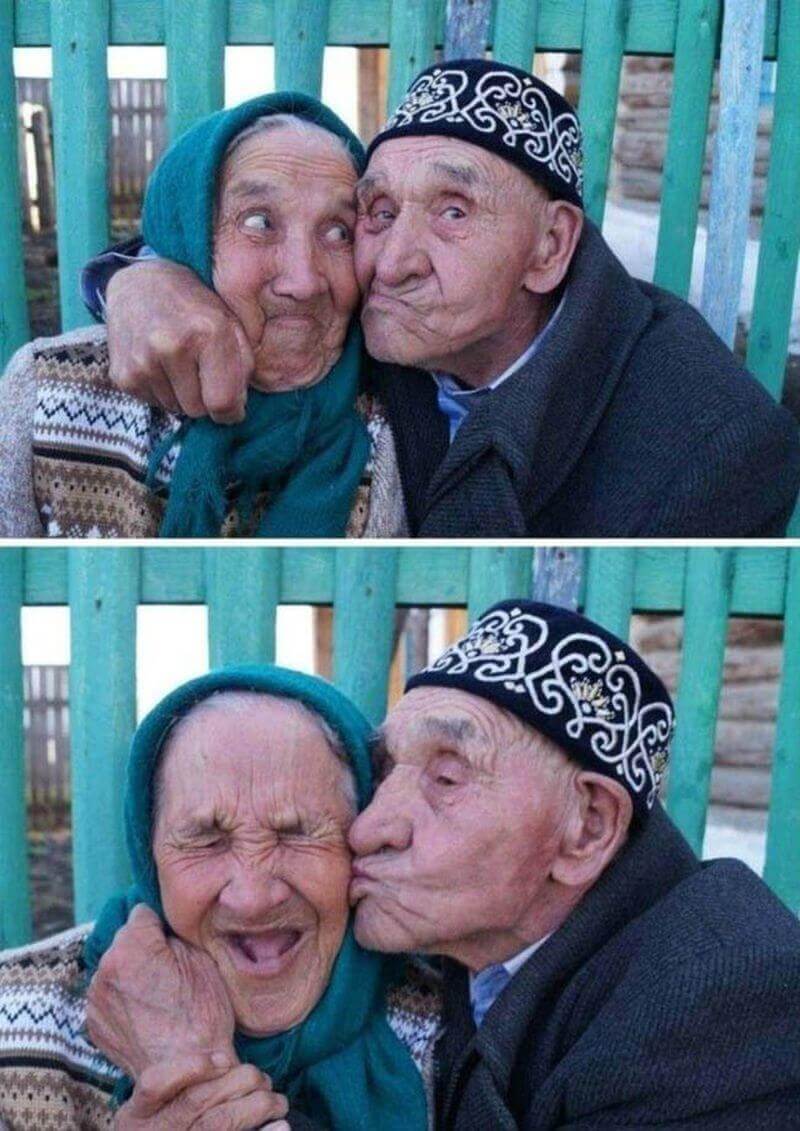 Come Along!
Just Subscribe To Our Weekly Newsletter Waves