OMG! Khap Panchayat Declares Husband-Wife As Brother & Sister.
Chandigarh: In yet another weird diktat, a khap panchayat in Haryana's Hisar district has ordered a newly-wed couple to break their marriage and start living as brother and sister.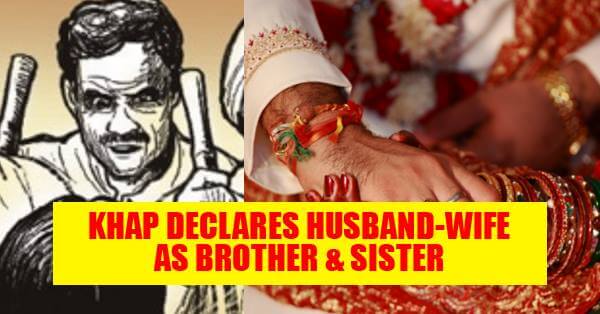 But now the Khap wants them to break their marriage as their gotras come in "bhaichara" and they have to behave like brother and sister due to it. On Wednesday, a panchayat was held at Sulkhani which was headed by Bura Khap president Hari Narayan and they have warned the boy's family that if they don't obey the judgment, they will be boycotted socially. The "bhaichara" concept states that no one from these nine villages can marry in Bura gotra. The Khap leaders have alleged that the boy's family hide the fact that the girl was from Bura gotra and they came to know this when they went with the barat party, as told by a former panch, "The villagers came to know about this only when they went to the girl's village as part of the barat party." Navin's family has made up their mind to file a defamation case against the Khap leaders for insulting the newly-wed and families.
Come Along!
Just Subscribe To Our Weekly Newsletter Waves