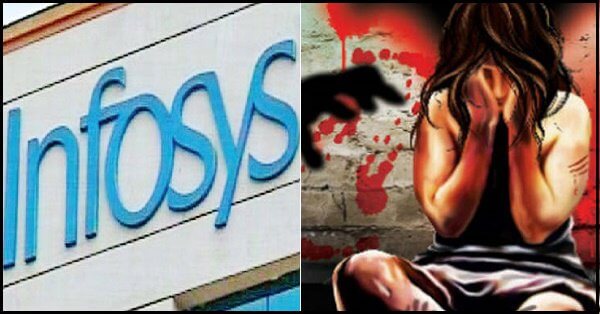 WTF! Rape Inside Infosys' Pune Campus
In a shocking incident, a woman has allegedly been raped by two men within the campus surroundings of IT firm Infosys on December 27. However, the incident revealed when the victim registered an FIR on Tuesday, 29th December in the Hinjewadi Police Station.
Police said the victim is a cashier in the one of the canteens, which is in the Phase 1 of the huge 114-acre campus while the accused men are the members of housekeeping team, kept on job by a contractor. Inspector Vishwajeet Khule told, "A woman who works in the canteen went to the washroom to freshen up. She was raped there. Yesterday, she came to the police station to file her complaint. We are going to present two accused in the court today."
According to Mr. Khule, one of the two accused had raped the woman in the lavatory while the other filmed the scene on his mobile phone.
As per Inspector Vishwajeet, the victim was raped by one of the accused in the lavatory while the other one was shooting the incident on his mobile phone. What's more, they threatened the lady that if she reveals anything about the incident, her clips will be made public. As written in Infosys statement, "We have stringent security measures and a zero-tolerance policy against sexual harassment extending to contractual staff too. The company will take necessary action as per policy."
Come Along!
Just Subscribe To Our Weekly Newsletter Waves