This 8 Year Boy With Unusual GIANT HANDS Will Puzzle You
Eight year old Kaleem, has created buzz in the news as he is not like usual kids, his hands are twice the size of an average kid and his each hand measures 13 inches. Even he cannot perform simple tasks of day to day life like wearing clothes, eating food at his own, tying his shoe laces and on the worst part, he does not go to school as his teachers have told him several times that the other kids are scared of him.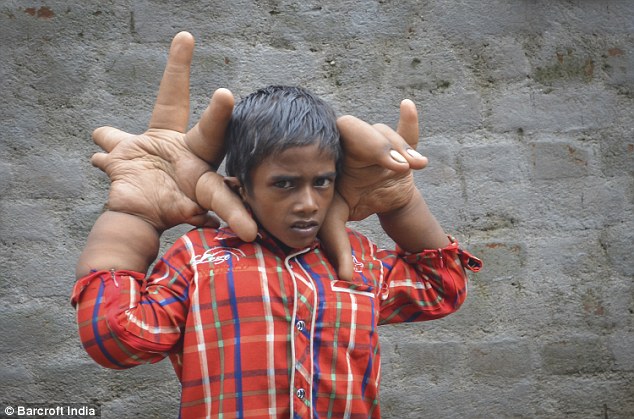 'I find it difficult to put on my clothes, button my shirt and pull up my pants But I don't know if I want doctors to operate on my hands. They would have to make me unconscious and then they would cut me open.' he further adds,'I have no problem if they could do it without an injection. A small operation would be okay.' says the boy.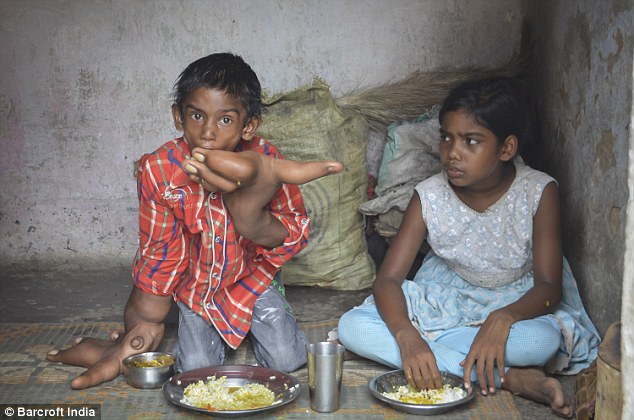 His mother Haleema, 27 says 'His hands were big and his fingers were long. Initially his fists were small but they began to grow large as well and his fingers also kept growing.' His father, Shamim, feels guilty that because of his low income, he is not able to make his son independent. 'He has difficulty feeding himself because his fist does not bend properly - so we have to feed him,' he said. 'Using two fingers he is able to pick up some things like a glass of water to drink. 'We want to take him to the hospital but there have been times when money has been so low that my wife has been forced to go begging. 'In that kind of financial situation, getting treatment for Kaleem was difficult.'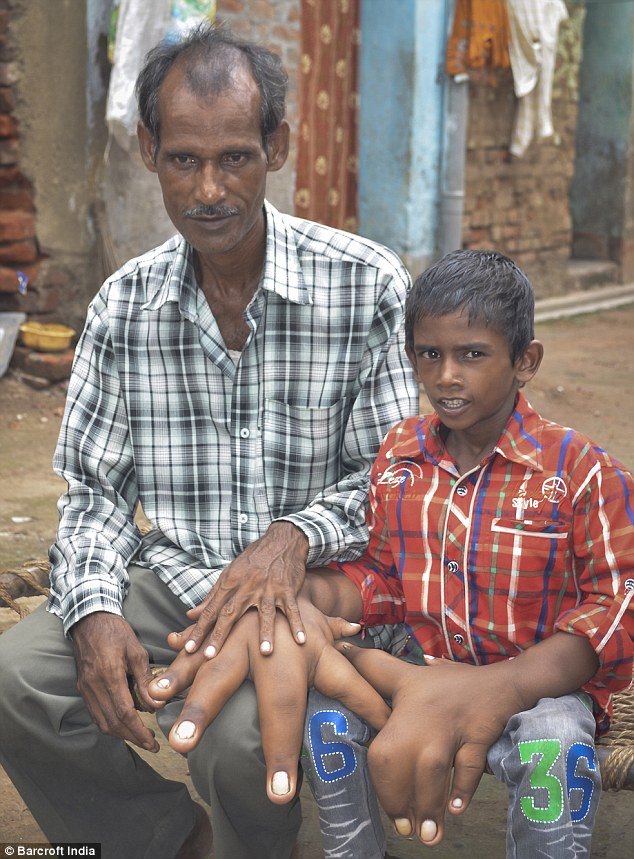 After watching Kaleem's hands, the doctors are baffled too. Dr Ratan, the director of the local hospital, says: 'As far as my knowledge goes, this is an extremely rare condition. 'I have not seen a case in medical journals or on the internet where only the hands grew to such a large size.' 'Until we have done proper genetic testing we will not be able to say exactly what is causing this deformity.'
source
Come Along!
Just Subscribe To Our Weekly Newsletter Waves