8) You will definitely wonder when i will say that this is just a "sculpture". Isn't this shocking.

7) These women cant believe what they are seeing. Actually they are part of the story......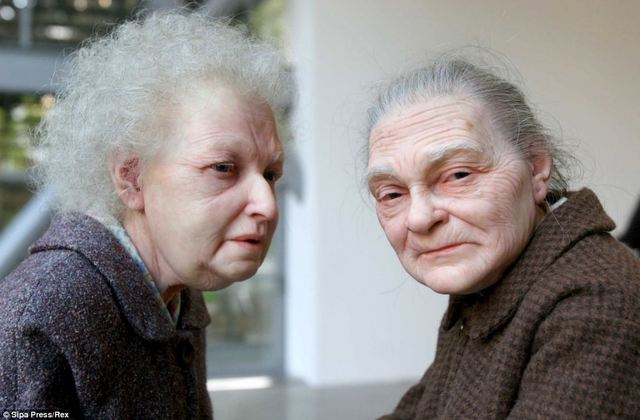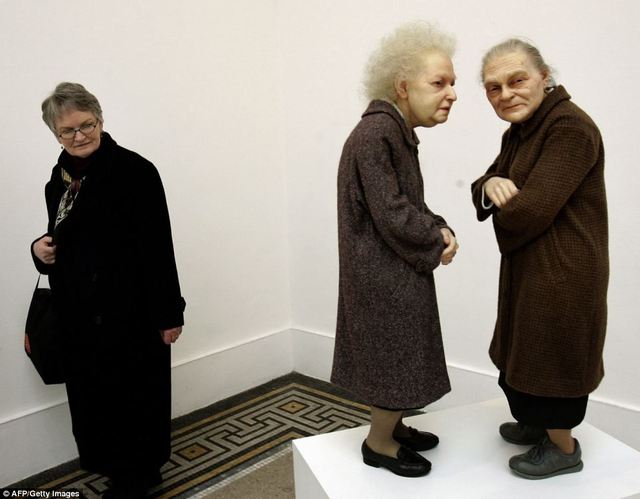 6) "Couple under umbrella. what???? YES again "They are not people but Ron Mueck miracle". Even in such huge sizes don't they look incredibly realistic...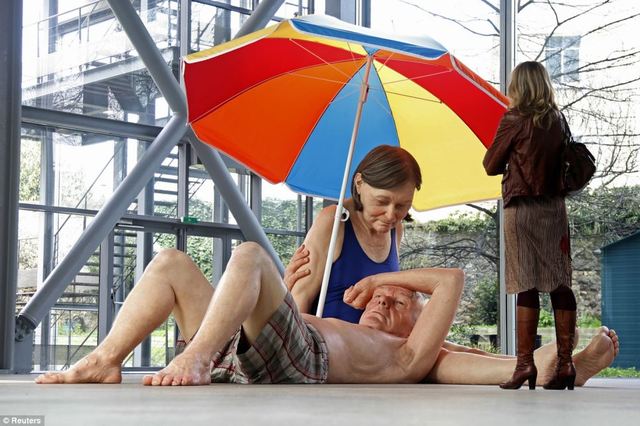 5) Ron Mueck an "Australian sculptor"  was doing this since 1996. He used to work in children's television and films later he move into this amazing world of realistic sculptures one ever see........