Check It Out: This Guy Wanted A Job In Flipkart! He Put Himself On 'Sale'.
Have you gone an extra mile for typing an impressive resume for your dream job? Currently, the competition is crazy and if one fits perfectly in the position, making sure that the resume stands out is important. However, there is extreme pressure involved in making your resume stand out. There is always some kind of threat in form of a competitor. At times, there are no enough ways of proving yourself. Cleverer and newer ways have to be found for being fit for the job. Akash Neeraj Mittal did an awesome thing by putting up himself on sale on Flipkart, the online E-commerce giant. Literally, he tried selling himself. Confused? Well, this was his crazy mind behind submitting the resume. An awesome introduction!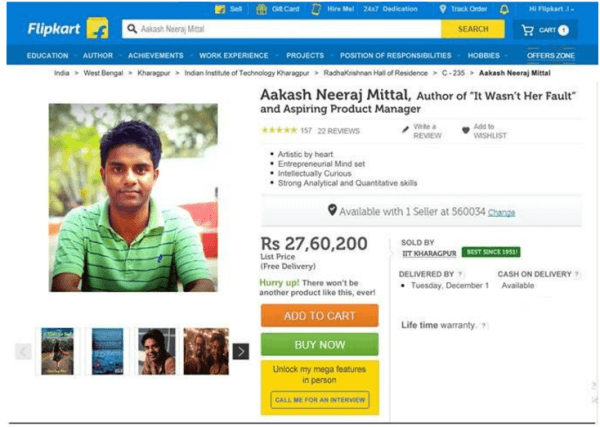 See his product specifications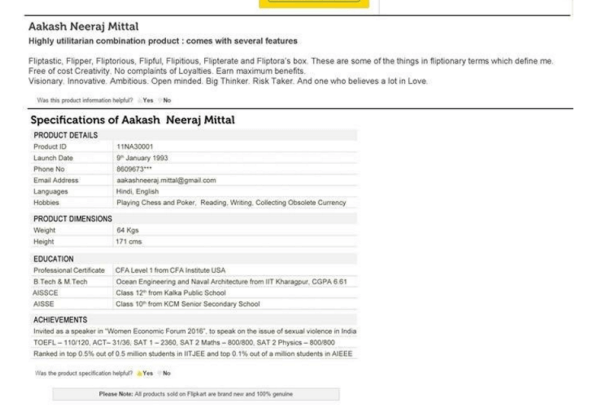 See his experience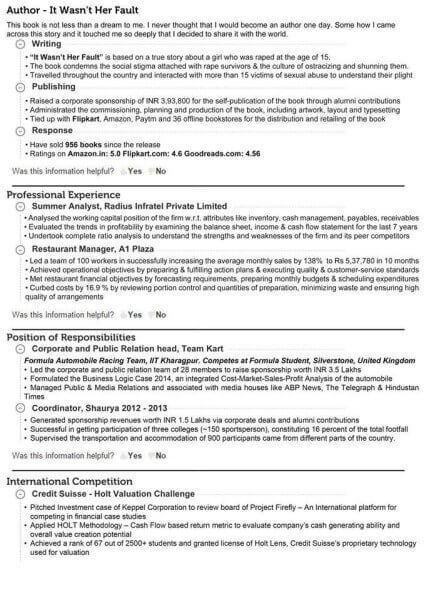 Not to miss out on reviews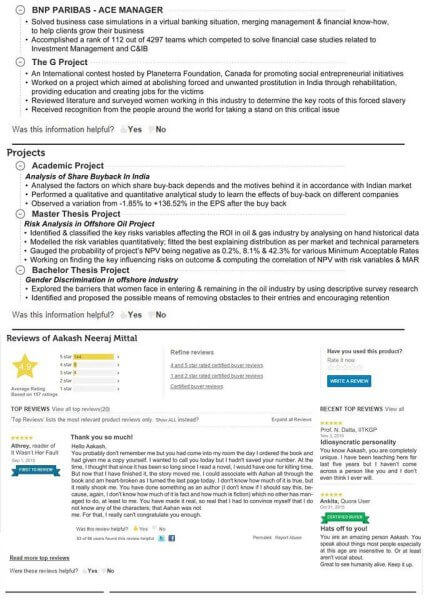 Come Along!
Just Subscribe To Our Weekly Newsletter Waves