Checkout These Bollywood Badboys and Their Car Collection
Here are some Bollywood actors who have bad image in the industry. They have seen the dark side of life but this hasn't stopped them to have a lavish lifestyle. Take a look on there fleet of cars.
Salman Khan
He is having a very mixed image amongst people, on one hand he has been sentenced to 5 year jail term for a hit and run case with his land cruiser under the influence of alcohol in this incident he crushed few people under his car. He is being charged for killing blackbuck as it is on verge of extinction. On the other hand he is said to be the most generous actor in the industry, he is also running an NGO 'Being Human' which runs for a noble cause. See what he got under his hood.
Audi R7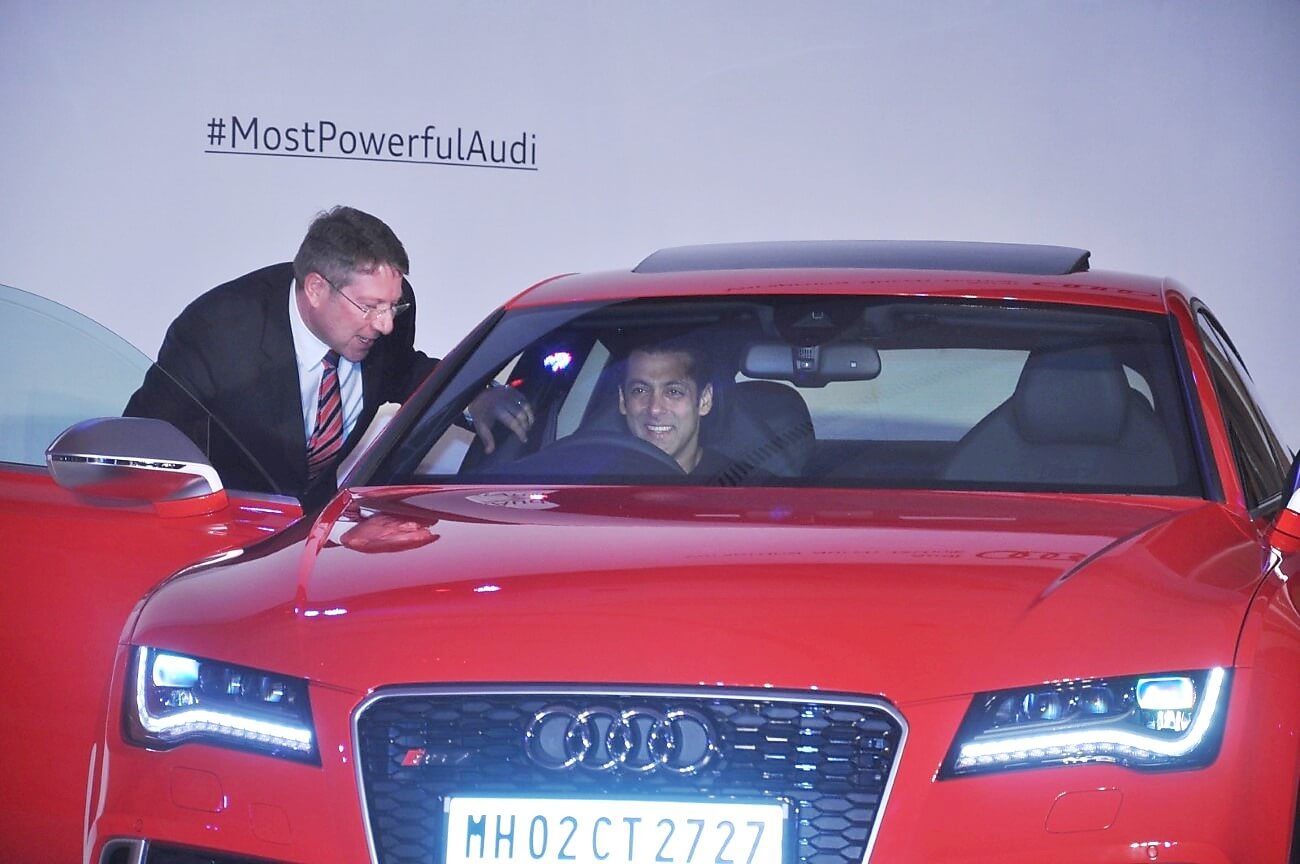 With a turbocharged 560-hp TFSI® V8 engine, quattro® all-wheel drive with sport differential and incomparable luxury amenities, the Audi RS 7 delivers performance that strikes fear in the heart of sports cars everywhere.
Lexus LX 470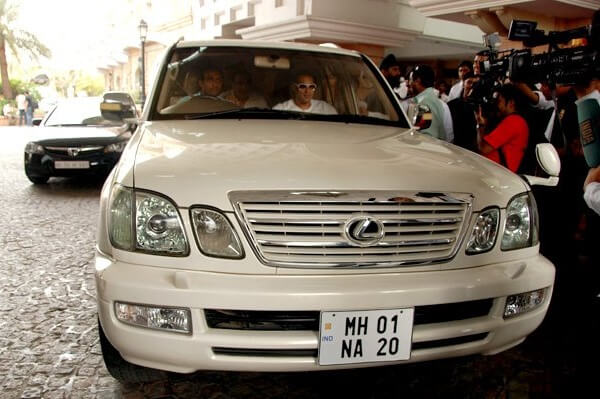 This car is not sold in India, you need to get it imported privately. Apparently this is the car which is booked under hit and run case.
Mercedes GL class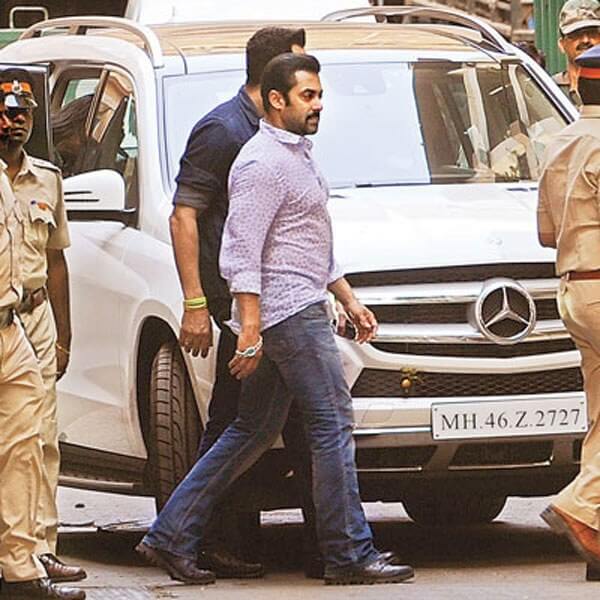 It's at home on the street. In its element in off-road terrain. The GL-Class is so versatile and at the same time so superb in the disciplines of dynamism, ride comfort and handling safety, plus individuality. Thanks to a series of pioneering assistance systems, and stylish equipment and appointments which set trends.
W221 Mercedes Benz S-Class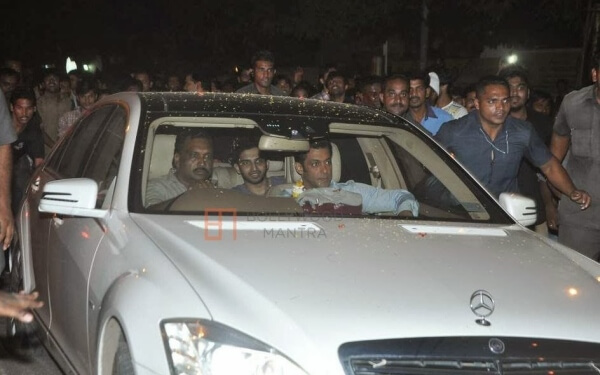 He also owns a W221 Mercedes Benz S-Class, a luxury saloon known for its smooth ride quality. The S-Class is a chosen ride of the moneyed who want a daily drive vehicle that offers luxury and usability in Indian conditions.
Range Rover Vogue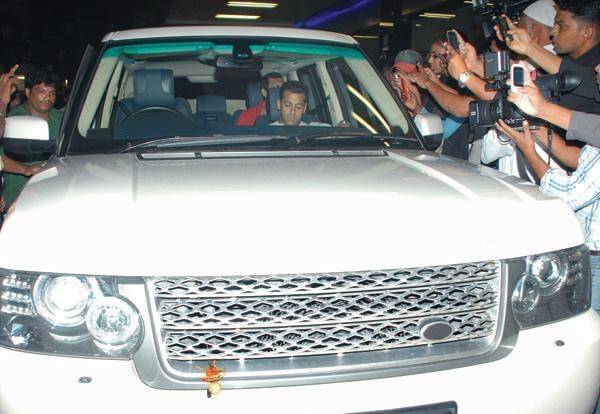 The previous generation Range Rover Vogue is another luxury SUV in the Salman Khan fleet and one that the movie star is regularly seen in. Salman Khan has even had plenty of mechanical issues with this vehicle, and he even took to Twitter to vent out his frustration at the frequent break downs.
BMW X5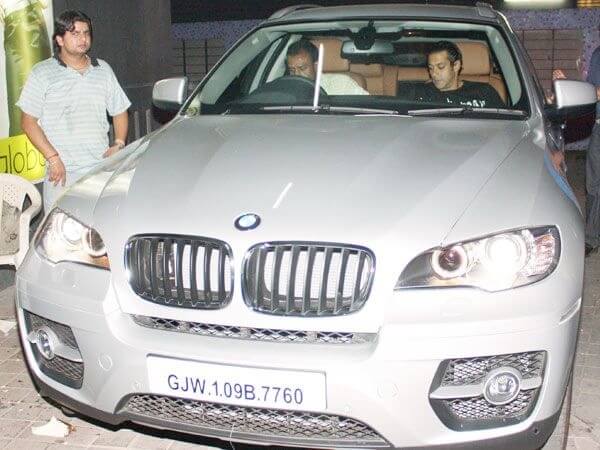 The second generation BMW X5 is the sportiest SUV in Salman Khan's garage. The X5 offers terrific driving pleasure, in SUV terms of course. A five seat vehicle, the BMW X5 currently sold in India is the third generation version.
Sanjay Dutt
The son of veteran actor, late Sunil Dutt, who was also a union minister and a well known philanthropist, Sanjay Dutt is now cooling his heels at Yerwada prison in Pune, after being convicted in the arms act, with the backdrop being a cataclysmic terrorist event, in this case the 1991 Bombay Blasts. Sanjay Dutt has faced a lot of ups and downs in his life, from drug rehab to fighting for his daughter's custody. But the cars Sanjay Dutt drives and the motorcycles he owns is a true connoissuers wish list. Every car in the movie star's fleet features the 4545 registration number.
BMW R8 Spyder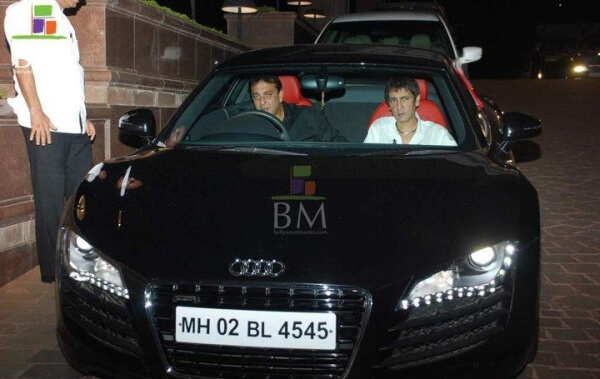 The R8 blurs the lines between art and performance with exotic styling and the handling performance to match. With the choice of three potent engines, it excels at blurring your surroundings too.
Ferrari 599 GTB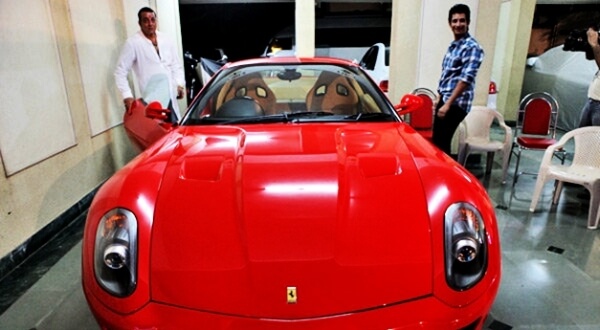 The Ferrari 599 GTB Fiorano was designed with several specific objectives in mind: to increase driving pleasure, to guarantee performance (courtesy of technology transfers from the F1 single-seaters), and to ensure comfort, ergonomics and safety. The new Ferrari 599 GTB Fiorano sprints from 0 to 100 km/h in 3.7 seconds and has a top speed in excess of 330 km/h
Audi Q7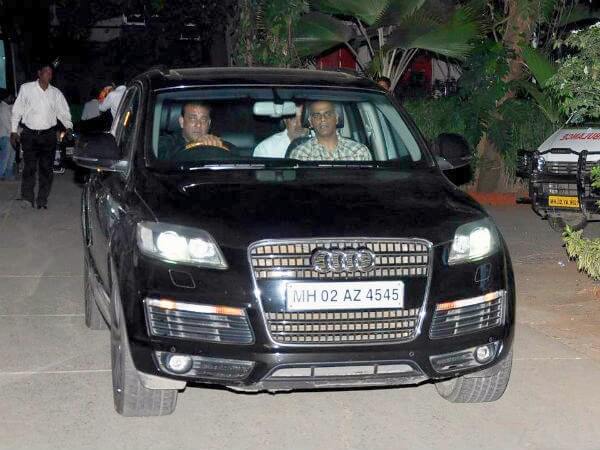 The Audi Q7 is a very popular everyday luxury SUV among the Bollywood film fraternity. One such example of the luxury crossover is owned by Sanjay Dutt as well. The actor has even been spotted driving his Q7 to many Bollywood events.
Rolls Royce Ghost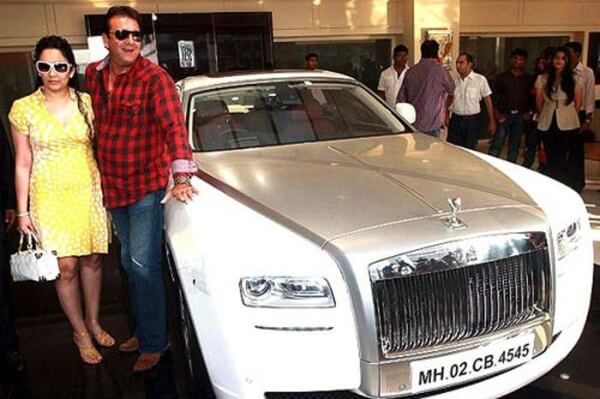 The Rolls Royce Ghost is Sanjay Dutt's gift to his third wife, Maanyata. A bespoke luxury saloon, the Ghost is the entry level model in the British luxury car maker's range. Entry level doesn't mean cheap though. The 6.6 liter V12 twin turbo petrol engined car starts from 2.5 crore rupees.
Lexus LX470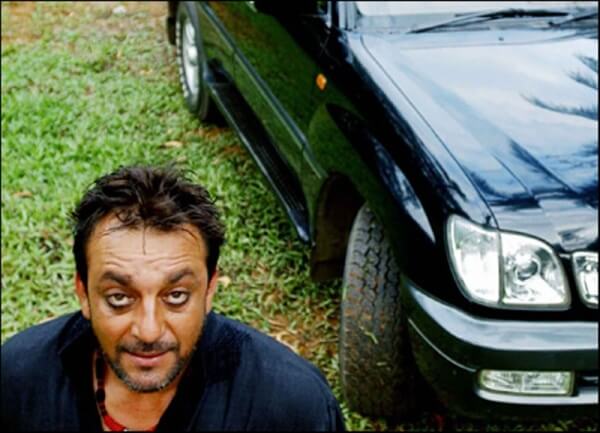 The Lexus LX 470 is the common thread between two Bollywood badboys, Sanjay Dutt and Salman Khan. The Lexus is a luxurious SUV that is also known for bomb proof reliability. A long list of movie stars have owned this SUV at some point of their lives.
Saif Ali Khan
Saif Ali Khan, the son of the erstwhile Nawab of Pataudi has royalty in his genes. Of course, Pataudi scion is also a big movie star, who owns a fleet of luxurious automobiles. Like Sanjay and Salman, Saif has also had his run ins with the law. The actor was discharged from the Blackbuck hunting case, only to be embroiled again after a fresh trial was ordered. A FEMA case in which the Enforcement Directorate grilled him, a restaurant assault case and many other minor scuffles has meant that Saif Ali Khan is now firmly in Bollywood Bad Boy territory.
Mercedes Benz E class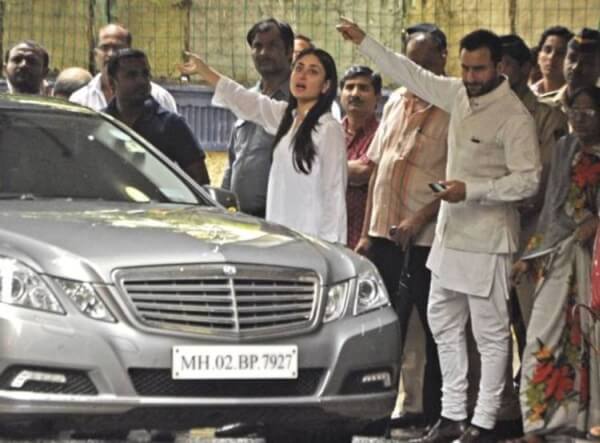 This car meets the highest standards: Saif Ali Khan also owns a older version of this car, which is also very popular among businessmen. The E-Class is known for its comfortable ride quality and plush back seat.
Ford Mustang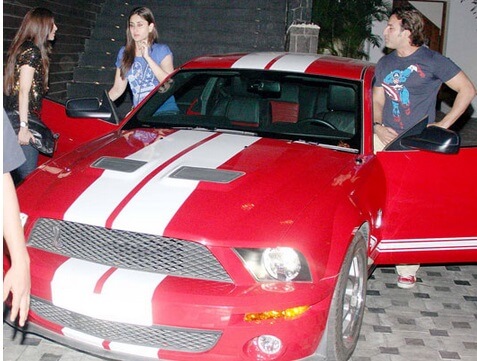 It is the best muscle car in the world owned by the Nawab. There are a very few number of this beast and Saif is one of them.
Audi R8 Spyder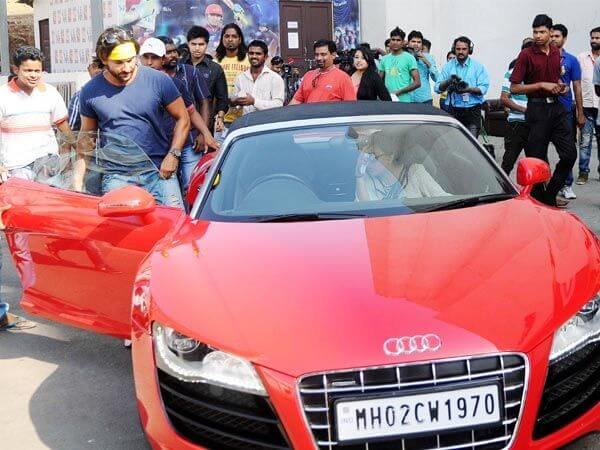 The Audi R8 Spyder is the convertible version of the R8 supercar. The R8 Spyder also features a more powerful V10 petrol motor under the hood, making it one of the fastest convertible cars in the country, with a top speed in excess of 300 Kph.
Range Rover Vogue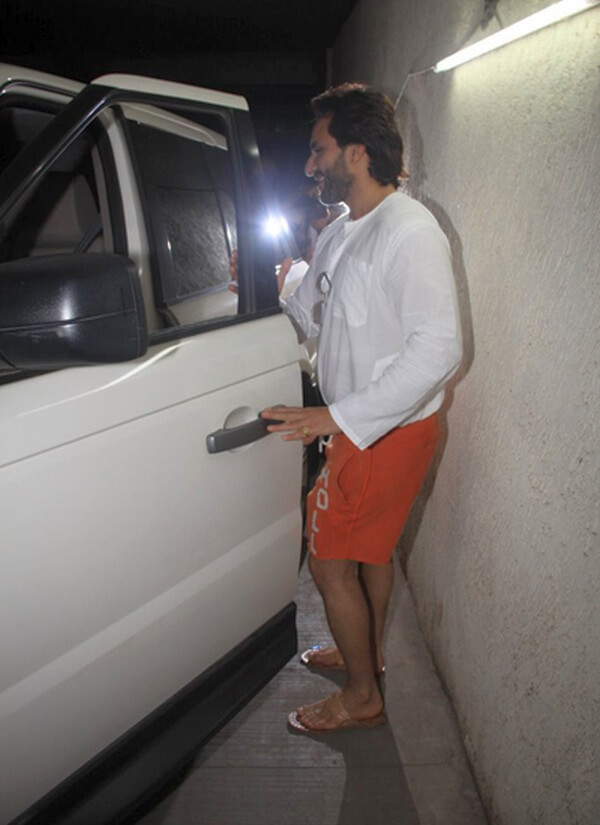 The previous generation Range Rover Vogue is another luxurious SUV that Saif Ali Khan is often seen in. The actor uses this vehicle as his daily driver, from driving about town for an ice cream to attend movie premieres.
BMW 7 Series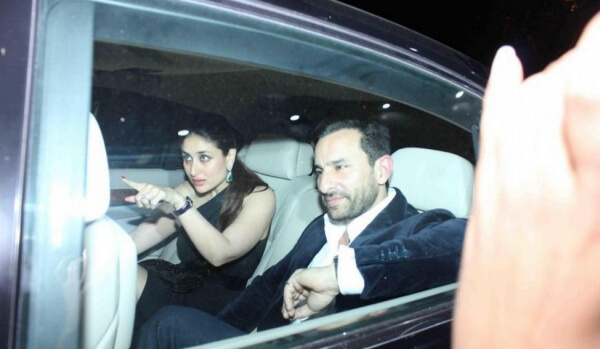 The BMW 7-Series is a sportier alternate to the Mercedes Benz S-Class luxury saloon and the Chote Nawab owns one. He was recently spotted in a 7-Series at Randhir Kapoor's birthday, driving up to the veteran actor's home with wife Kareena Kapoor along. Do not forget to share it with your friends..!!
Come Along!
Just Subscribe To Our Weekly Newsletter Waves