'Nidar', India's Lightest Ever Revolver, Is All Set To Be Launched Today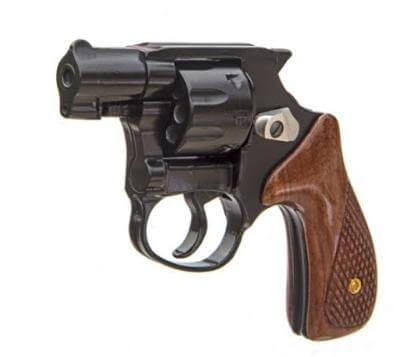 Boosting the 'Make in India' initiative, the Rifle Factory Ishapore has indigenously developed country's lightest revolver 'Nidar' which weighs merely 250 grams, much lighter than 'Nirbheek' (500 grams), which was exclusively designed for women.
The premier Indian small arms manufacturer, will launch the revolver on February 2 and both men and women having valid arms license can buy it, at one-third price of .32 caliber Nirbheek which cost around Rs 1,22,000.
Speaking to TOI, officer in-charge of the Ishapore arms factory, P K Aggarwal said, "The .22 caliber Nidar is lightest revolver ever made in India with cheapest price tag of Rs 35,000 only. The revolver is capable of firing eight rounds loaded in a revolving chamber against Nirbheek which has only six rounds capacity."
Come Along!
Just Subscribe To Our Weekly Newsletter Waves